The Holidays Are A -Comin'!
Well, it has been rather a tough year, with covid running rampant. We couldn't visit our artisan friends in Laos and Vietnam, they're struggling without any tourists staying in their homestays or guest houses and purchasing their textile art, all of our shows were cancelled again, and we've had to make the tough call to cancel our February/March Village Textile Tour for 2022.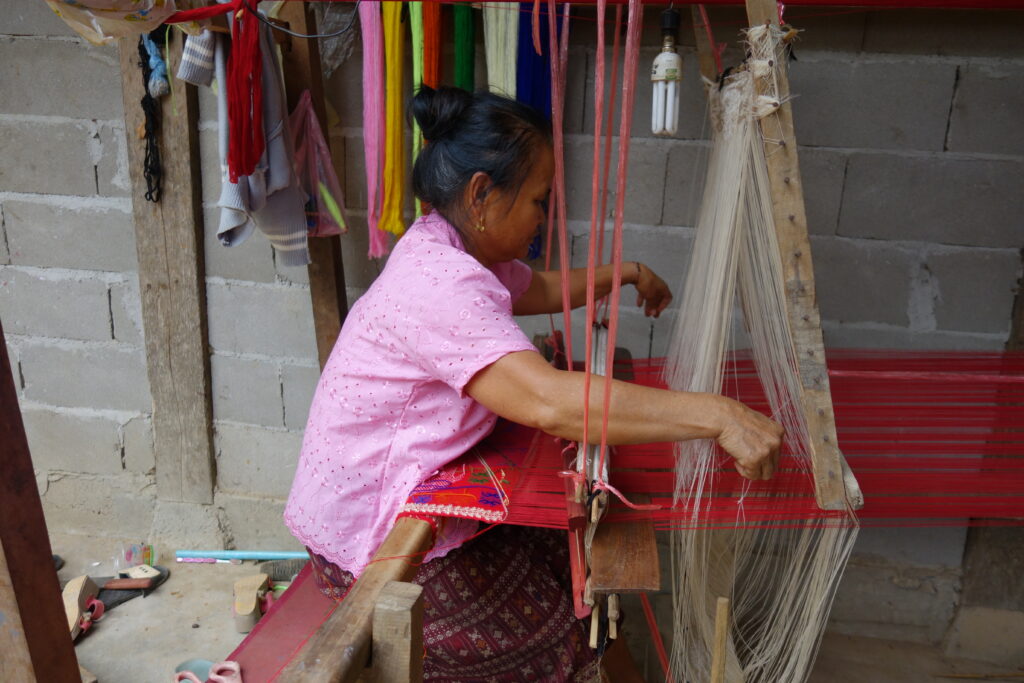 However, there are some bright spots!
First, we are opening our in-home gallery for sales starting Friday, November 19, an we'll be open until the New Year! Our inventory is expansive thanks to prescient shopping early last year – lots of new treasures to peruse! There are two ways to shop:
Personal zoom shopping by appointment for those who want to enjoy shopping in the safety of their home, or who live too far away to visit in person.
In-person appointments for customers, one person/pod at a time, at the Above the Fray Gallery, 2141 Crest Drive in Eugene. The gallery room, with our full-size Lao loom, looks wonderfully colorful and inviting. Masks are required.
To make an appointment, contact us at maren@hilltribeart.com or call/text 541-686-4285.
Second, we have some new, large silk Shaman Cloths and Story Cloths coming from Laos! They are, right now, in transit from Vientiane, Laos, and DHL (the only mail delivery company flying out of Laos at this time), says they will be delivered this Friday!
So, how did this miracle happen without a visit? It has been a wild ride.
During the pandemic, customers have been purchasing more of the large silk shaman cloths on-line. We are starting to run out of them and thought, if we could possibly purchase some from our friends in Laos, we would not only be able to meet our customers' needs, but also put some much-needed cash into the Xam Tai economy.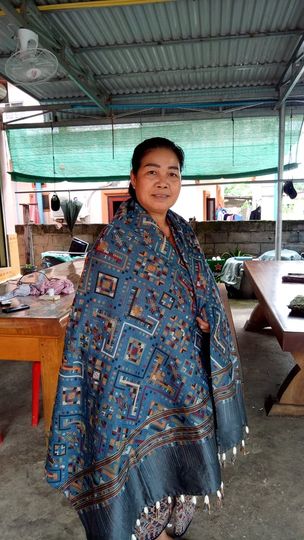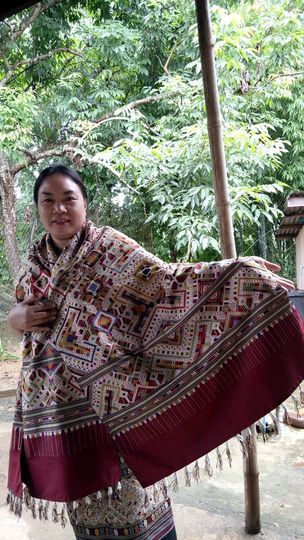 We started by calling our friend/translator Malaithong, the Director of Tourism Development for Houaphan Province, Laos, who grew up in Xam Tai where many of our stunning, traditional silk textiles are made. She was best friends growing up with Souksakhone and Phout, two of the renown artisans of the area (and whom we have known for 14 years).
We told her that we were needing some new textiles from Xam Tai, and would she be willing to help us. Long story short, she went to Xam Tai, stayed with Souksakhone and Phout, and sent pictures, video chatted with me about each of the textiles, and did the meticulous measuring, hanging, and other quality checks we do ourselves in person to assure that the stunning pieces meet our standards. While it was scary to have someone else help us with the purchases, Malaithong has been watching and helping us buy textiles in Xam Tai for over 10 years and has been learning what is most important to us and our customers. The photos she sent allowed us to make color and design choices, and she was able to complete the other quality checks. We were able to send payment to Malaithong, and she paid the weavers in Xam Tai. We also, of course, paid Malaithiong for her expenses and time.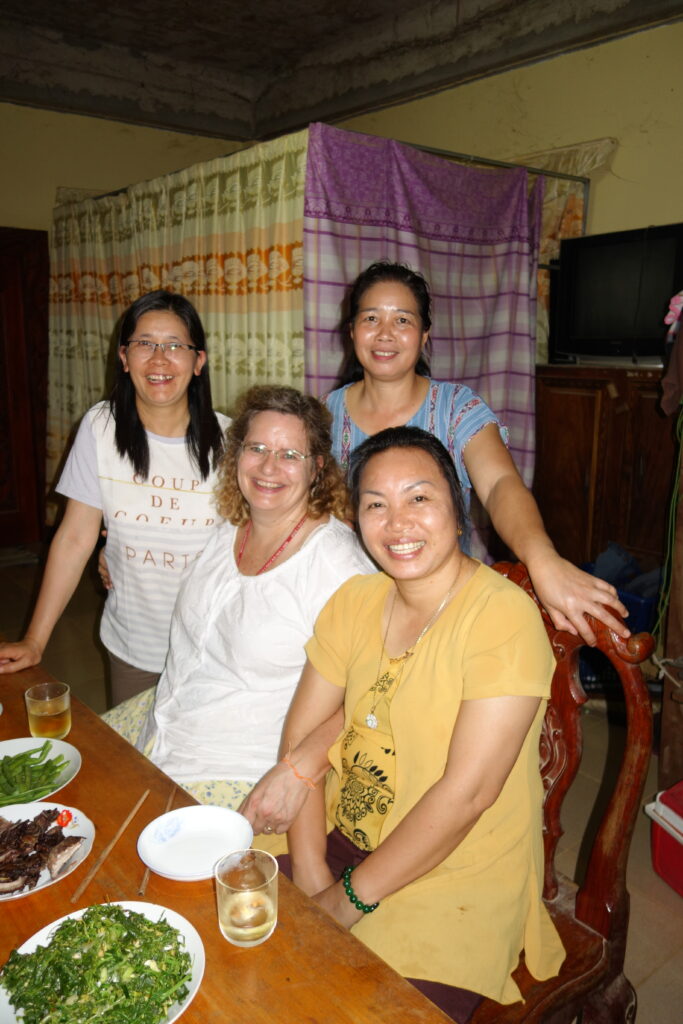 Malaithong then sent the textiles by courier to our trusted shipper of 14 years, Lao Freight Forwarders in Vientiane, Laos (our contact now, Ekkasan, is the son of our first contact, Sithat, both of whom have provided excellent service), and he packaged and did all the import paperwork required to ship our box via DHL. Our Customs Broker in the US is alerted, and all is a go. Having established, trusted relationship is the only reason this has all worked.
Magic!
So, not only are we getting new textiles during covid, but we were able to get money into Xam Tai while their textile sales are down from the lack of tourism. Paying for textiles not only gets money into the hands of our friends who naturally-dyed the silk and designed and made the pattern templates for their textiles, but also ensures that the money also goes to the weavers, natural dye collectors, sericulturists, and others involved in the creation of each lovely piece.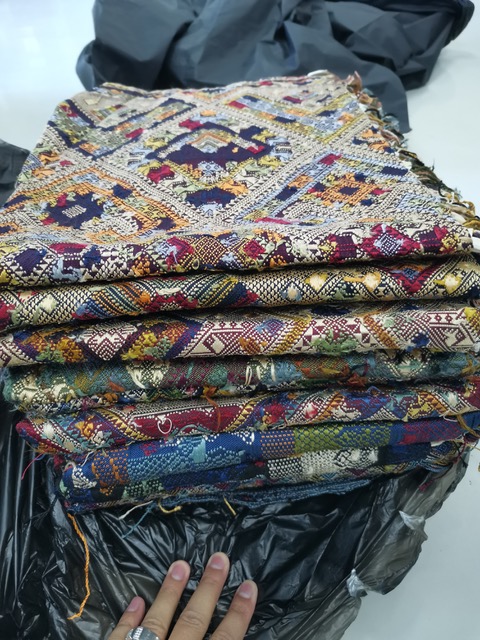 We can't wait to see them in real life – birthday, Christmas, Hannukah, and News Years all at once! And they will be ready to be seen and purchased this weekend after we open for safe, in person shopping and personal zoom appointments later this week.
Third, so, what about our friends in Vietnam?
Early in 2021, we asked Thi, our Hmong friend and textile artist in Lao Cai Province, Vietnam, if she would be willing to do some purchasing for us of the stunning batik and embroidery textiles made and worn in the region. We are paying her for the time and effort to collect the textiles, leaving the decisions of what to buy up to her, though she often will send us a picture of something she thinks we will like to get our approval. She is also able to buy from relatives and neighbors, who have textiles we can use, thus keeping her community in money too.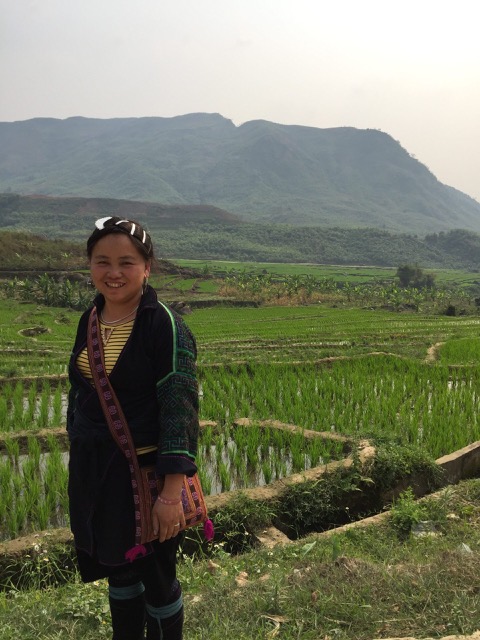 Additionally, I was also able to submit a grant application through the Weave A Real Peace (WARP) organization (where I am also a Board Member), and Thi and her family, whom we have known for 16 years, received a $500 covid relief grant. Thi spread the money throughout her extended family, and, with her portion of the dollars, was able to buy rice seed and grow the year's supply of rice for her own family!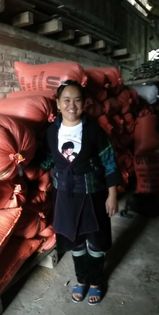 Many of the weavers and textile artists throughout Laos and Vietnam live in rural areas, and many are also farmers. There's nothing like a recent history of wars and political upheaval to keep people close to the land and focussed on being able to feed their own families. So, most of our friends have their own rice fields and are able to grow much of their own food. In the larger towns like Luang Prabang, Laos, 75% work in the tourism industry, and they are having a harder time coping with the country being shut down. We have prepaid other artist friends for some other items we usually purchase in an effort to get dollars into the hands of some of our artist friends there too during the pandemic.
Finally, with the Vietnam government saying they will be opening to tourists in June, 2022, and Laos in lockdown but rapidly vaccinating their population (they hope to reach greater than 50% vaccinated by year's end), we have had to cancel out tour for 2022. However, we have opened two tours: for February/March 2023, and again in 2024. We feel much more confident that these tours will happen given the vaccination rates and opening prognoses of these two countries. The 2023 tour is almost full from those who had originally signed up for the 2022 tour. I can't wait for both countries to open and to bring a group to experience the wonderful people, landscapes, and arts of these countries. If you are interested in signing up for either the February/March 2023 or 2024 Above The Fray Cultural Textile Tour or are looking for more information on the tours, please contact us at maren@hilltribeart.com.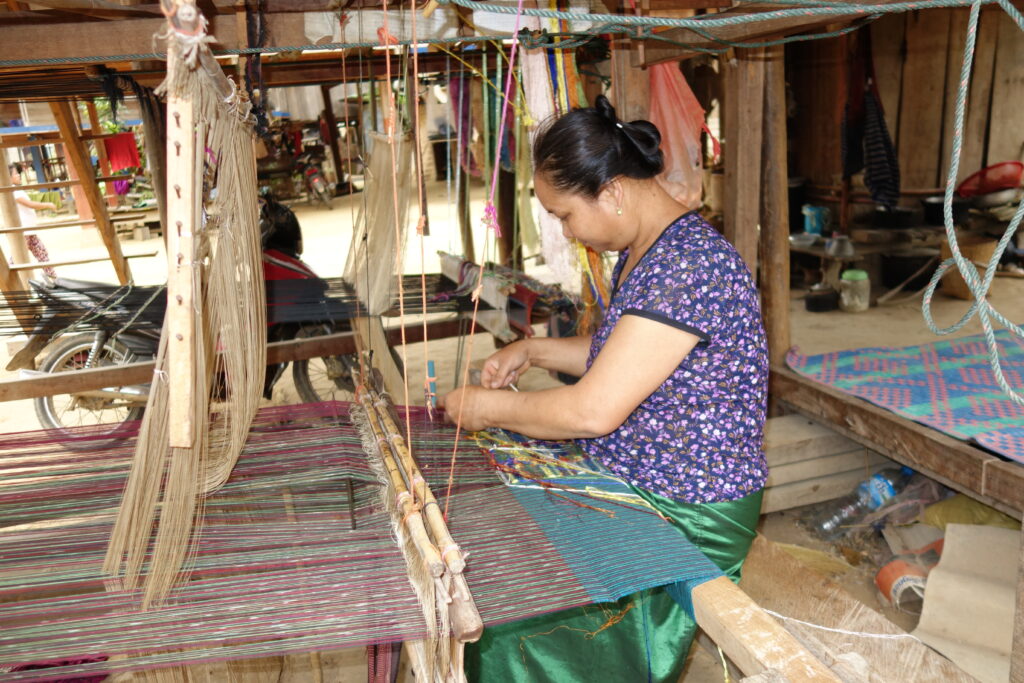 Happy Holidays to everyone, and we hope to hear from everyone who wants to say howdy and catch up, or who wants to do a little quality, personal shopping.
Sincerely from Above the Fray,
Maren (and Josh, too!)