Welcome To Above The Fray: Traditional Hill tribe Art
We represent the finest traditional artists who live in hill tribe Laos and Vietnam. Our hand-woven silks, cotton and hemp textiles, basketry, jewelry and other arts are as meaningful in these artists' lives today as they have been for generations. Who the artists are, what they value, and generations of tradition are woven into each creation.
While these artists come from a diversity of ethnicities - Tai Daeng, H'mong, Katu, Lao Loum, Dzao, Akha and other arts, they all share a passion, talent, and reputation for creating the highest-quality textiles and other using traditional materials, methods and motifs. We are particularly pleased to represent the sophisticated and intricate traditional silks of Houaphon Province in NE Laos.
In an era of rapid modernization and expanding opportunities, we recognize that these long-inherited art-forms, and the indigenous cultures they support, will better sustain their vitality and vibrancy if new interest and markets are generated.
---
---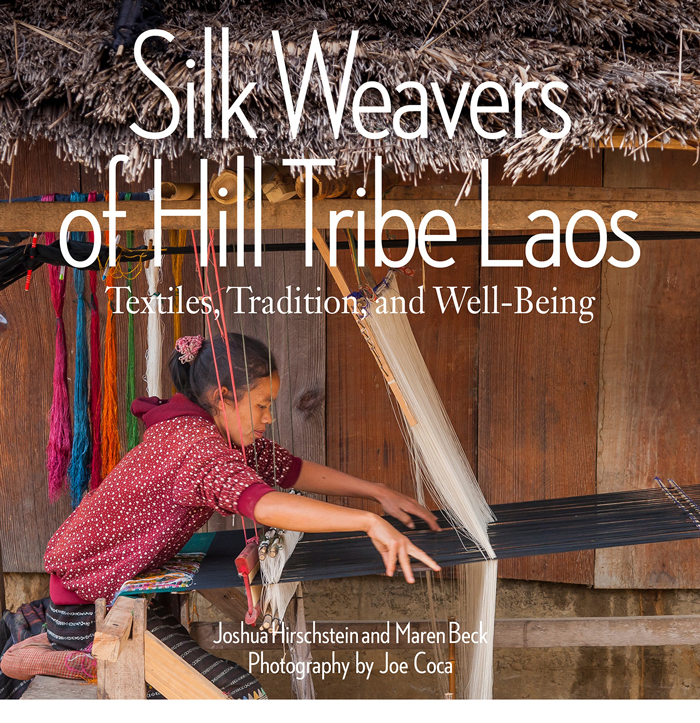 Silk Weavers of Hill Tribe Laos: Textiles, Traditions and Well-Being
by Joshua Hirschstein and Maren Beck, owners of Above the Fray. Photography by Joe Coca.
2018 Gold-Medal Winner of the Benjamin Franklin Awards in Travel
What began as a backpacking adventure with our young sons in Southeast Asia transformed into a thriving fair trade business and a renewed sense of well-being. Part travelogue, part silk-weaving primer, we present a personal portrait of our family's travels in Laos' remote Houaphan Province and introduce the personalities, culture, and creative processes of the region's traditional textile artists.
Published by Thrums Books; 224 pages, 235 color photos
$34.95 + $3/shipping
Learn More
A Diverse Selection of Exquisite and Authentic Textiles and Tribal Arts
All items at Above the Fray are personally selected by us directly from the independent artist or in local markets in rural Laos or Vietnam. Our personal relationship with many of these artists enhances our ability to represent the region's finest traditional art. A photo of the artist with each unique piece is often available.
Our Website Sales Gallery represents a sample of our diverse collection; we encourage you to contact us if you are looking for a certain item, motif, style or color.
Please join us at one of our Events, or at our Showroom or Guesthouse in Eugene, OR
shop our Collections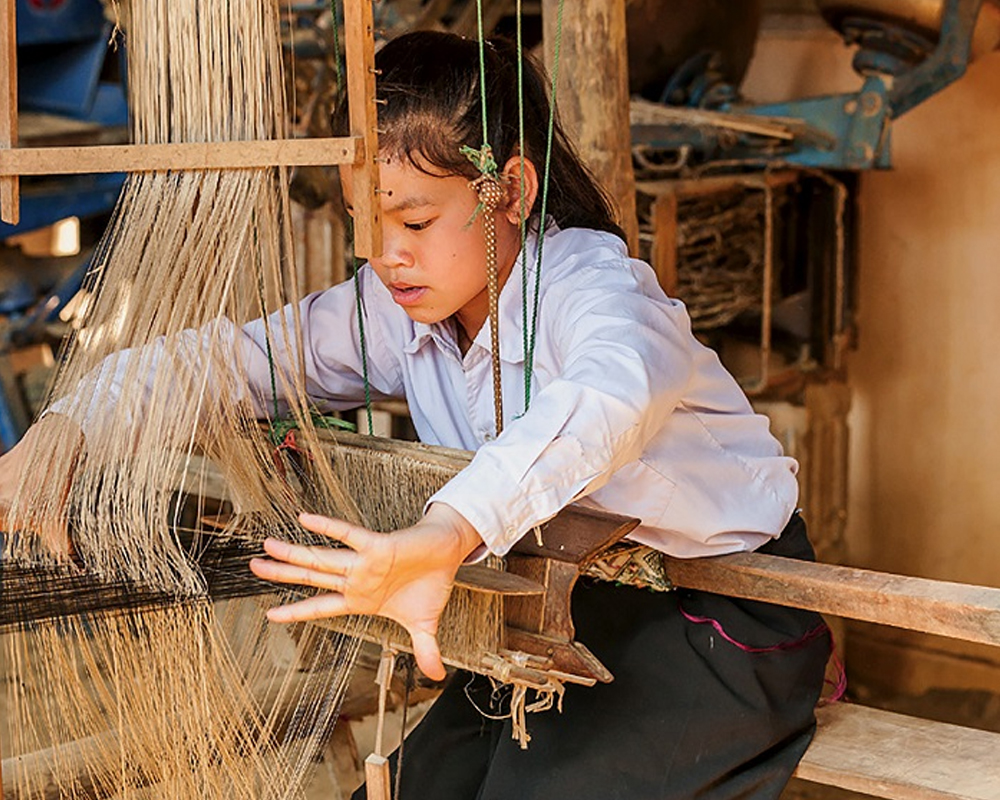 Photo by Joe Coca
---
Shop Our Gallery Collections: